Products
To see an overview of products that PACS can provide, please view our Capabilities Brochure for details.
Metalclad Switchgear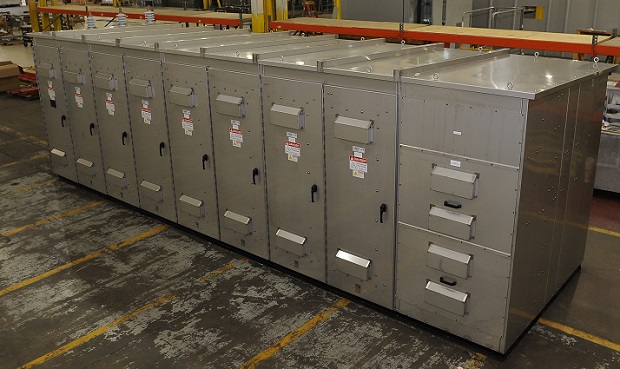 PACS designs and manufactures a complete product line of standard and special medium voltage switchgear, from 2400 Volts, through 40.5 kV, either at 50 or 60 Hz.
Standard switchgear, as well as metalclad switchgear that is unique to certain industries such as railroad, wind, steel, etc. can be manufactured in our Mansfield, OH factory. Switchgear can be constructed for indoor use or weatherproofed for an outdoor environment.
Medium Voltage Switchgear is designed and manufactured in accordance with IEEE C37.20. 2 and 3 standards. IEC switchgear is also available. Please view our Metalclad Switchgear Brochure for more details.
Arc Resistant Switchgear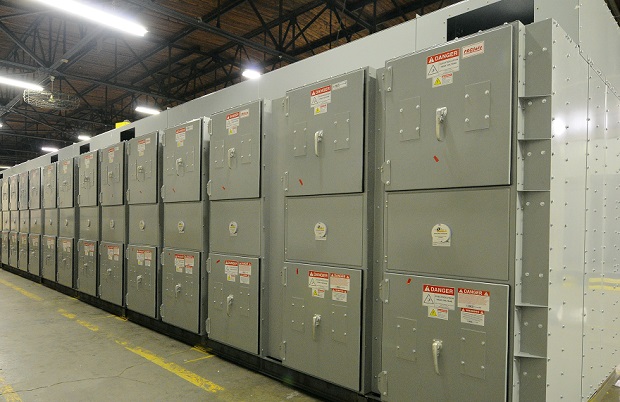 We have also developed complete product lines of PACSafe arc resistant switchgear as described in our Arc Resistant Brochure.
We have also built and tested Arc Resistant Catenary switchgear for the railroad industry at 25Hz. All Arc Resistant testing is done at the KEMA laboratory.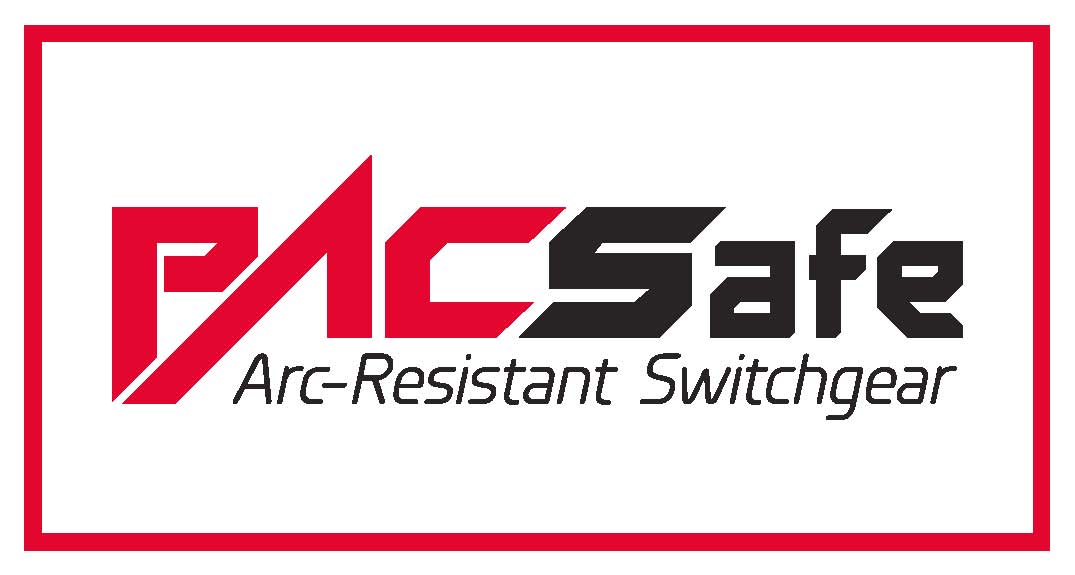 Arc Resistant switchgear is available for indoor/outdoor service or can be provided in PACS' Power and Control Centers (PCC), designed for Arc Resistant switchgear. We also can provide Arc Mitigation systems and Partial Discharge analysis systems.
Our experience in the past few years is that more and more switchgear is being built as Arc Resistant, considering the emphasis that OSHA and NFPE-70E are putting on safety in the workplace. If an accident occurs on non-arc resistant switchgear and opposing counsel asks whether safer equipment was available that could have prevented the injury, what would be the answer?
PCC Buildings



PACS' Power and Control Center (PCC) buildings can be manufactured in the same factory in which we build our switchgear. The use of PCCs has increased markedly in recent years as engineers, contractors, and users recognize the advantage of having a factory assembled and tested switchgear/control building, over a field assembled masonry or steel building. There could also be considerable tax advantages..see your tax consultants. Available with Arc Resistant switchgear or Blast Resistant construction.
Prefabricated buildings greatly reduce time-lines and field assembly costs. For instance, we have seen PCC buildings (40 Ft x 14 Ft) off-loaded and placed on a pad, in under a day….finished. We have seen buildings split into several sections for road travel restrictions,(such as 20Ft x 40 Ft) placed on a pad and reassembled in under a week. PCCs can be installed on pads or piers, or over cable vaults.
Spare or Replacement Switchgear Parts
Over an extended period of time or by excessive use, switchgear parts can malfunction or become outdated. If your existing switchgear is in need of replacement parts, we can assist in finding the right fit for your needs. Possible replacements or spares can include: breakers, switches, motor operators, clusters, and other high voltage parts that can affect operation if not replaced over time.
Please contact John Sasin at (330) 324-2021 or email at This email address is being protected from spambots. You need JavaScript enabled to view it. to discuss replacement or spare part options.
Our Parts & Service Brochure can provide more details.